DRUPAL
MIGRATION
SMART & SIMPLE.
SUCCESSFUL MIGRATIONS
NEED RELIABLE DATA.
Introducing DrupalLeap, the ultimate solution for making your Drupal migration experience seamless and stress-free! With reliable and comprehensive data at your fingertips, DrupalLeap ensures a smooth transition from your Drupal 7 website to Drupal 8, 9 or 10.

A TOOL TO ENHANCE RESULTS
DRUPALLEAP FEATURES & BENEFITS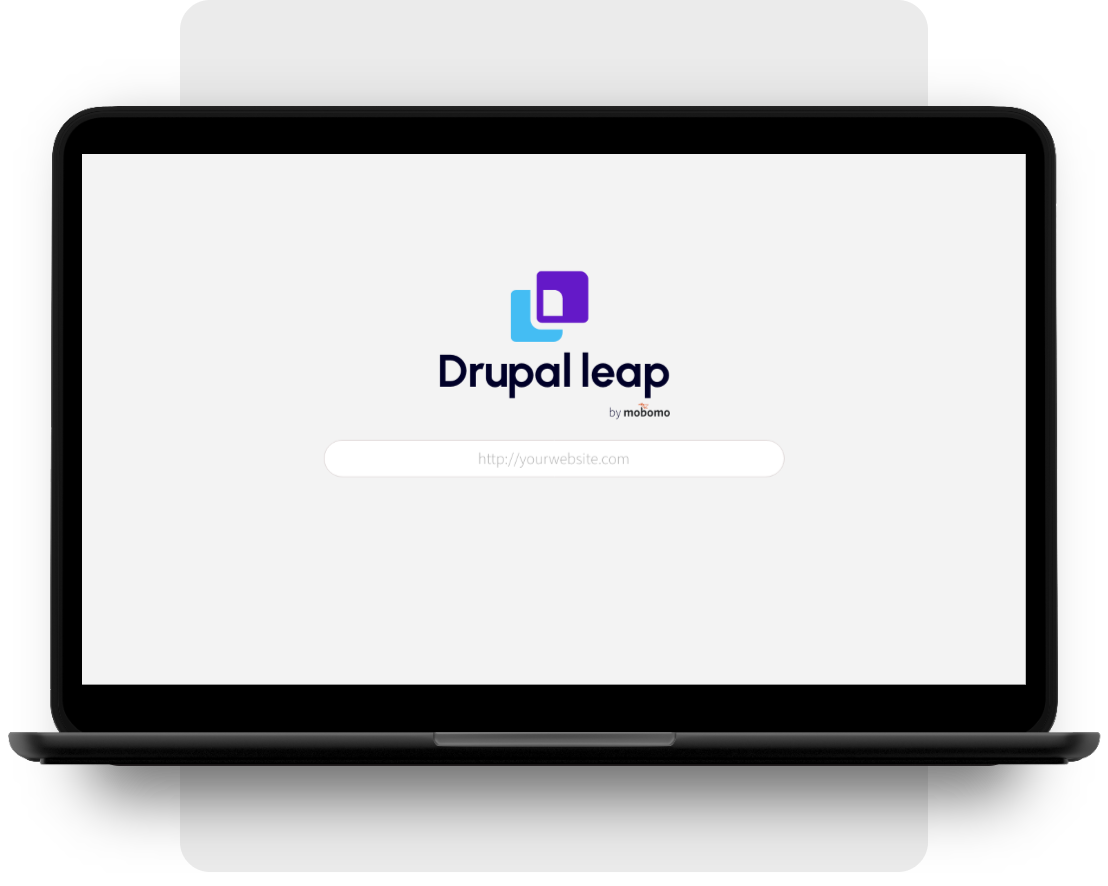 SIMPLE NAVIGATION & REPORTING
DrupalLeap is designed with user-friendly navigation and comprehensive reporting capabilities in mind. Our straightforward interface allows you to effortlessly access vital information for your site's migration, ensuring a more efficient decision-making process. Each detailed report offers valuable insights into your site's modules, content types, fields, files, themes, and people, empowering you to make informed choices and enhance the overall outcome of your Drupal migration.

STATUS OVERVIEW AT A GLANCE
With DrupalLeap, you'll gain instant access to a comprehensive status overview of your site's crucial components. Our visually appealing dashboard presents modules, content, files, and theme reports, all organized as easily accessible tiles. This allows you to quickly assess the state of your Drupal site, identify potential migration challenges, and make informed decisions about your next steps.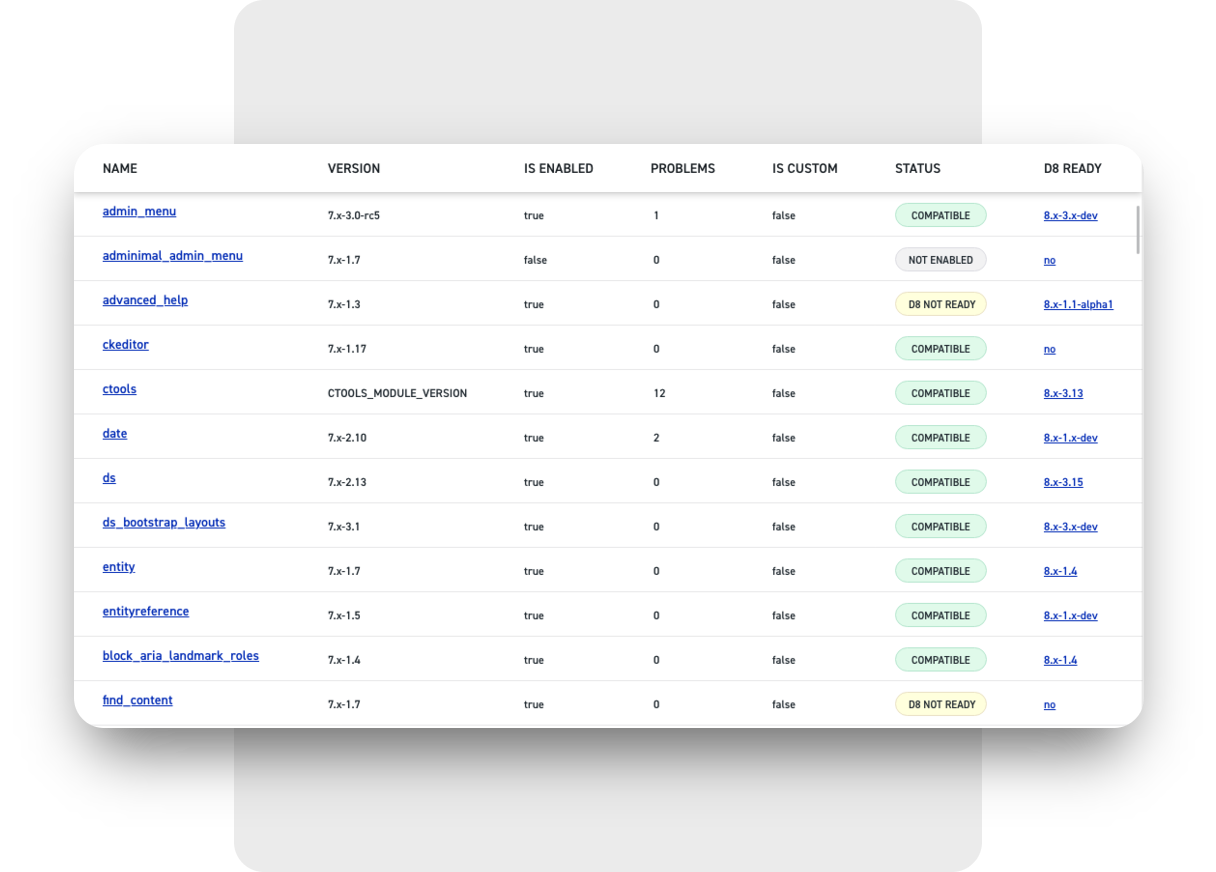 MODULES DETAILS SIMPLIFIED
Navigate the complexities of Drupal modules with ease using DrupalLeap's clear and concise module details report. Obtain crucial information about each module, such as version, compatibility, enabling status, custom attributes, and Drupal 8+ readiness. With our in-depth module descriptions and problem analysis, you can identify and resolve potential migration issues efficiently.
SIMPLE, INTUITIVE, AND EFFECTIVE FEATURES
Our dynamic application provides you with invaluable insights through a wide array of reports such as modules, content, fields, files, theme, people, and more, all tailored to your site's unique configuration. Embrace the future of Drupal with confidence, knowing that DrupalLeap has your back!
DONE

MANUALLY
ELEGANT
SOLUTIONS
START
HERE.
Content-rich websites. High-performance mobile apps. Bulletproof cloud solutions. Bring us your toughest challenge and we'll show you the path to an elegant solution.
Contact Us