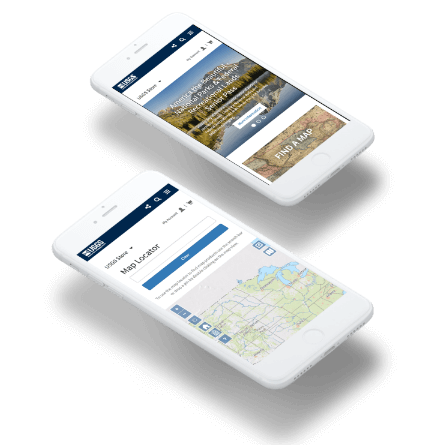 Content Manager Training: Our team developed initial content manager training materials and conducted a training class for close to 40 people across all USGS regions. The team was also responsible for providing training for three science center pilot sites and assisting with the creation of content for each of these sites.
Answers.usgs.gov: Our team is designing, developing and deploying a new answers.usgs.gov on the Drupal platform. This replaces a legacy system the ran within multiple disparate email boxes. The new answers.usgs.gov system is a custom developed ticket support Drupal module that provides USGS site visitors the ability to request information from USGS through a webform and/or real-time chat and USGS staff members the ability to respond to those inquiries. The system also captures critical metrics such as number of tickets per topic, active vs open tickets and includes a ticket search functionality. In addition, the customer friendly site will integrate with the USGS FAQ systems for rapid access to self-service information. These requests along with customer support calls will be recorded in the system and routed to the appropriate customer service representatives to ensure they are tracked and responded to in a timely manner.
Publications and Profiles: Mobomo is migrating the Publications Warehouse (Pubs) database and the USGS Professional Pages (Profiles) database into the Drupal Palladium platform. Once it is in the Palladium platform, the Professional Pages will be entirely managed within Palladium and feature the same COPE philosophy as with the rest of the site. Although Publications will not reside within Palladium, content managers will be able to create new records linking off to archived databases and external sites.